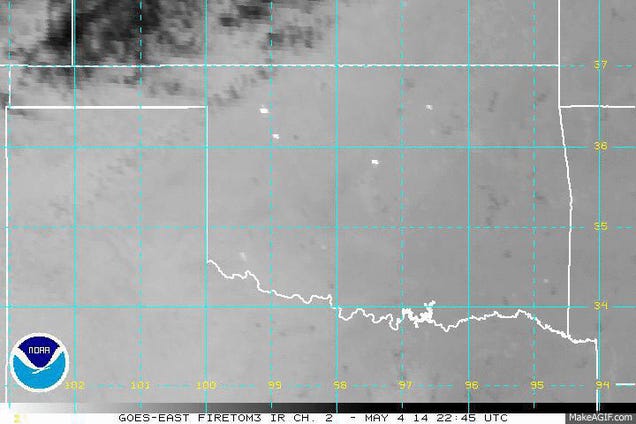 Numerous fires are burning across portions of the Plains this afternoon, including one north of Oklahoma City that officials are describing as quite large. This animated satellite image shows where the fires are located (bright spots), followed by a visible satellite image showing the smoke spreading northeast.
Here's another satellite view of the smoke spreading away from the fires burning in both Oklahoma and central Texas: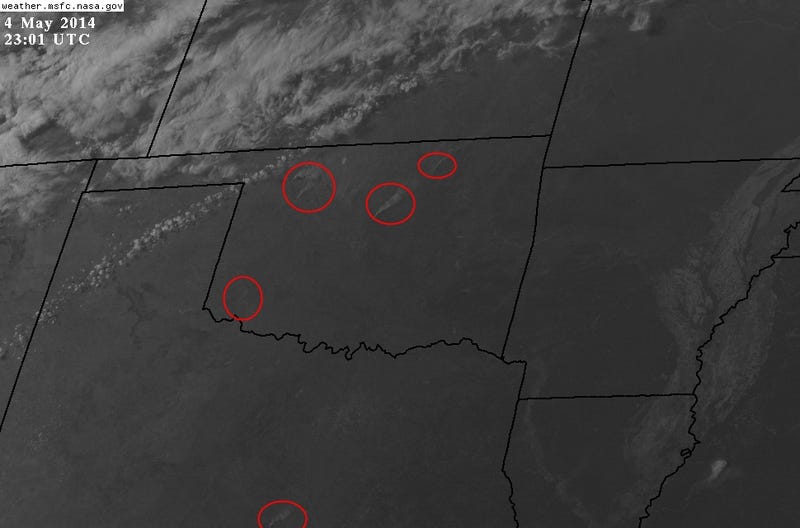 People in the area around the fires are Tweeting pictures of the billowing smoke.
Today's fires were fueled by the dangerous combination of gusty winds and hot, dry air. Conditions will become less conducive to wildfire development across the southern and central Plains tomorrow, with the threat retreating back towards the southwest in northern Arizona and extreme southern Nevada.
[Top image via NOAA, turned into a gif by the author / NASA]