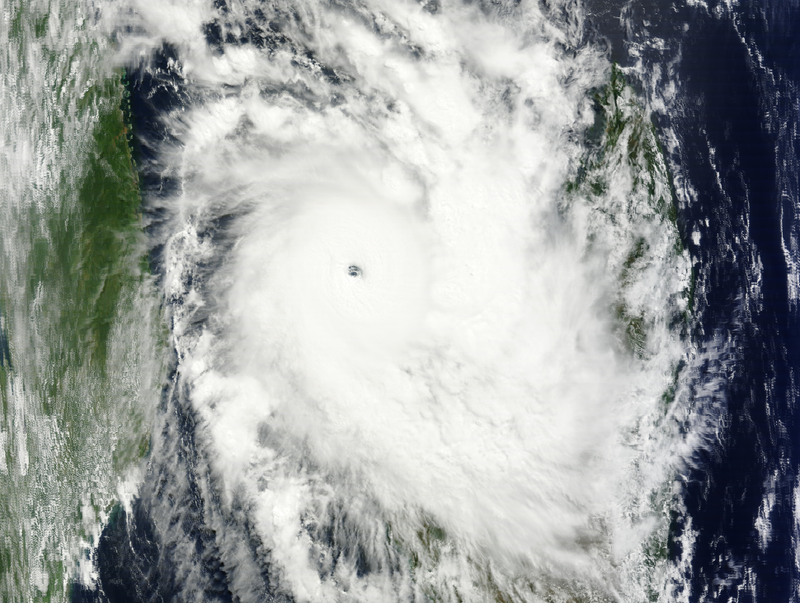 Tropical Cyclone Hellen is on track to slam the island nation of Madagascar with the fury equivalent to a Category 5 hurricane and a potential 23-foot storm surge. Hellen's winds are predicted to reach 160 MPH shortly before it makes landfall within the next 24 to 36 hours on the northwestern coast of Madagascar, which is located one or two hundred miles off the southeastern coast of the African continent.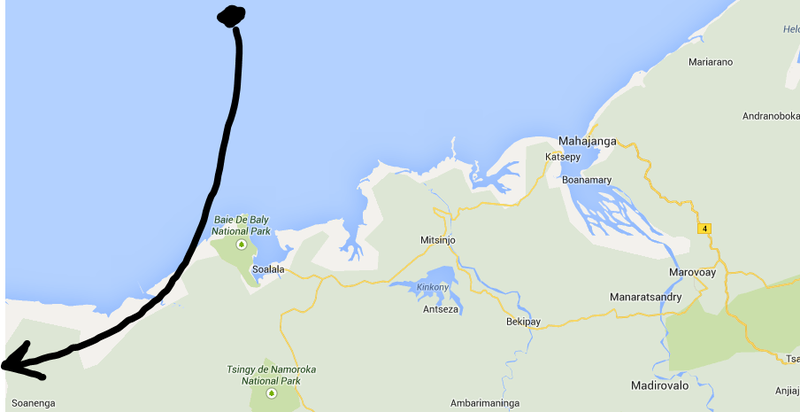 Hellen is expected to strike the Boeny and Melaky regions of northwestern Madagascar, home to roughly three-quarters of a million people. A rough outline of the predicted track of the center of the storm is drawn onto the above map of northwestern Madagascar. This cyclone is in the southern hemisphere, so its winds flow clockwise around the center of the low. As such, the strongest winds and storm surge are expected to strike the numerous bays and deltas that make up this part of the coast.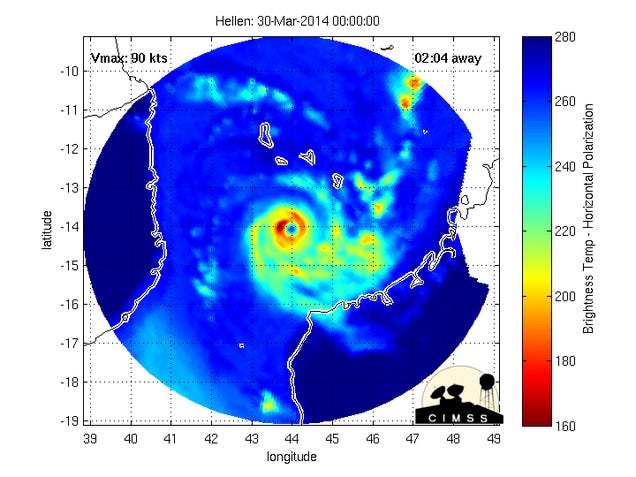 Weather Channel meteorologist Stu Ostro posted a statement on his Facebook page from Météo-France laying out the dangers of Tropical Cyclone Hellen.
HELLEN IS LIKELY TO BE ONE OF THE MOST POWERFUL TROPICAL CYCLONE EVER SEEN OVER THE NORTHERN CHANNEL SINCE THE SATELLITE ERA (1967).

GIVEN THE PAST TRACK OVER THE LAST 6 HOURS MORE SOUTH-EASTERN THAN PREVIOUSLY EXPECTED, THE LIKELIHOOD IS INCREASING FOR AN EXTREMELY DANGEROUS TROPICAL CYCLONE LANDFALL OVER THE NORTHWESTERN COASTLINE OF MADAGASCAR BETWEEN CAPE SAINT-ANDRE AND MAHAJONGA.

GIVEN THIS POSSIBILITY, THE RSMC TROPICAL CYCLONE STORM SURGE NWP HAS BEEN RUN THAT SHOWS PHENOMENAL SEA ELEVATIONS IN THE AREA EXPOSED TO THE NORTHERLY WINDS (EAST OF THE FORECAST TRACK). THIS POTENTIALLY STRENGTHEN AREA IS VERY SENSITIVE BECAUSE ITS BATHYMETRY (PLATEAU)AND STORM SURGE COULD REACH BETWEEN 2M AND 4M IN THE ESTUARY OF THE BETSIBOKA RIVER (MAHAJONGA), MORE THAN 7M IN THEBAY OF BALY (SOALALA) AND BETWEEN 1M AND 4M ON THE COASTLINE EAST OF CAPE SAINT-ANDRE.

ALL PREPARATIONS FOR A "WORST CASE" SCENARIO SHOULD BE UNDERWAY
For reference, a 7-meter storm surge is equivalent to almost 23 feet.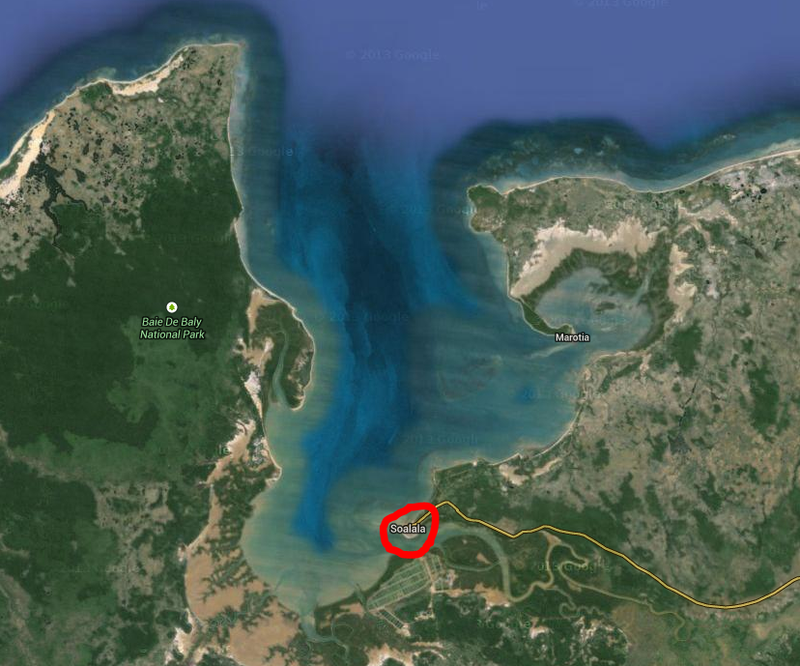 The town of Soalala, population of 15,000 and where Météo-France predicts the worst storm surge to occur, lies at the bottom of a funnel-shaped bay (seen above) and will be extremely susceptible to heavy damage from the storm surge. The city of Mahajanga (population >130,000) is located at the mouth the Bombetoka Bay, where the Betsiboka River meets the Indian Ocean. Much of the city lies less than a mile from the coastline, so a large portion of its residents are at risk from Tropical Cyclone Hellen's predicted 7- to 13-foot storm surge in this area.
In large part due to extreme poverty in Madagascar, little news ("official" or via social media) comes out of the country, providing the rest of the world little insight into how the Malagasy are preparing for (or weathering) the cyclone.
[Images via MODIS / Google Maps / CIMSS / Google Maps]