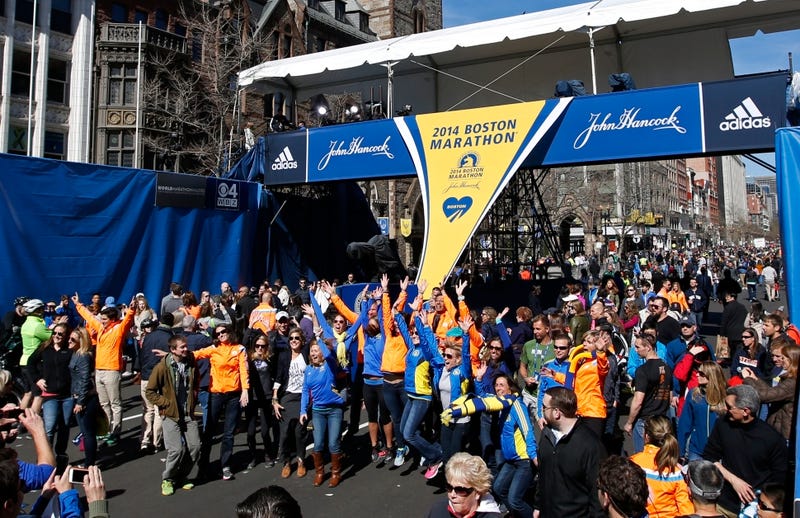 The weather in New England is notoriously fickle in April. Since running isn't much fun in any case (in this fat guy's opinion), foul weather can make it even worse. Fortunately, today's weather for the Boston Marathon couldn't get any nicer if you wanted it to.
The day started out chilly, with temperatures down in the 40s, but it'll warm up nicely to the low- to mid-60s by this afternoon. Throw in a light breeze, virtually no humidity, and just some high-level clouds, and it's about as nice of a spring day as it gets.
Meteorologist Mike Wankum from Boston's WCVB Tweeted out a few interesting facts about previous marathons. Even if the 60s feel cold to you, at least it's not snowing like it has six times during previous Marathons. On the opposite side of the temperature spectrum, they report that the "road melted" during the Marathon in 1927.
Enjoy the weather while you can, because rain will move into Boston on Tuesday night and Wednesday morning, followed by cold, gusty winds on Thursday.
[Image via AP]